---
The Magnificent Mysto

July 26th - August 11th 2018
---
It has been twelve years since he vanished, but the disappearance of the world's greatest magician remains a mystery...
An immersive, multi-sensory theatre experience taking place throughout Exeter's oldest building.
---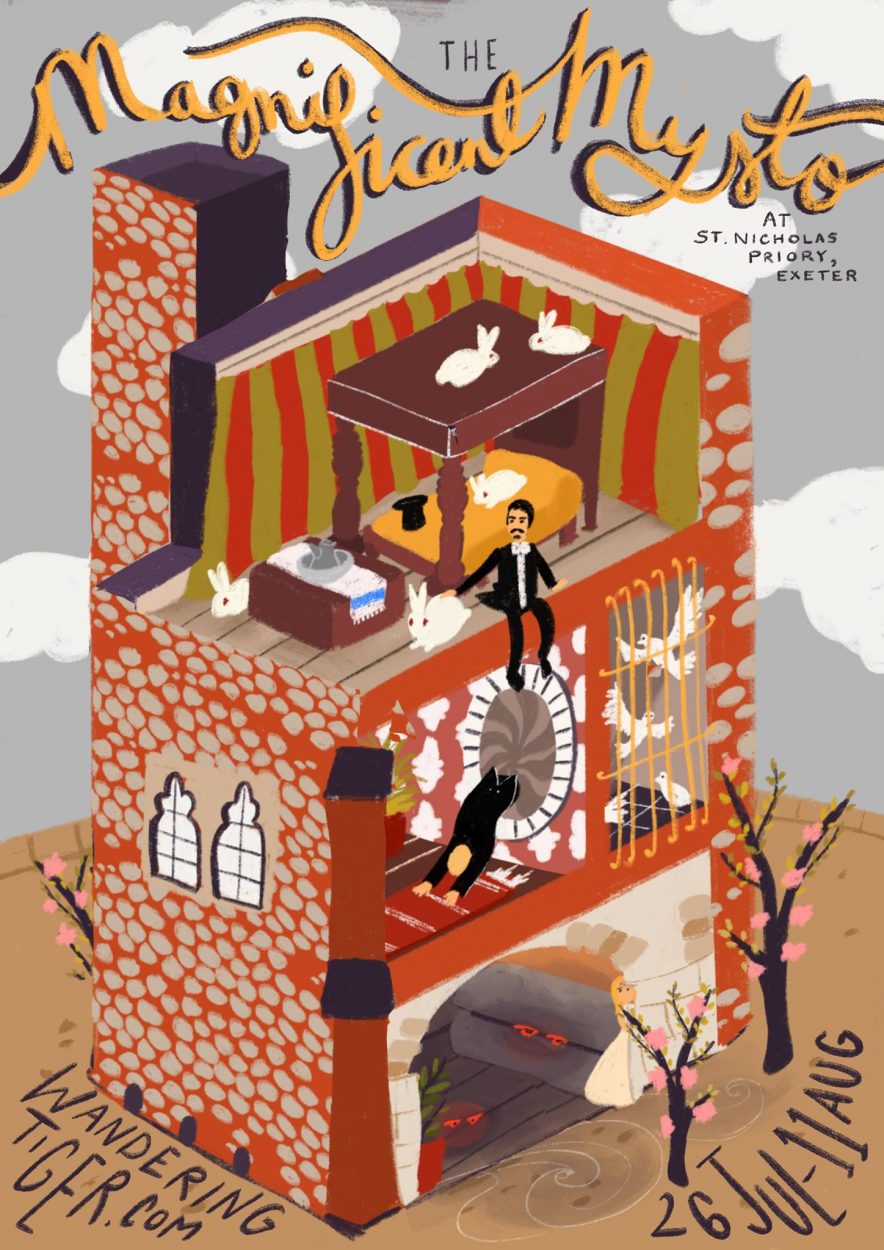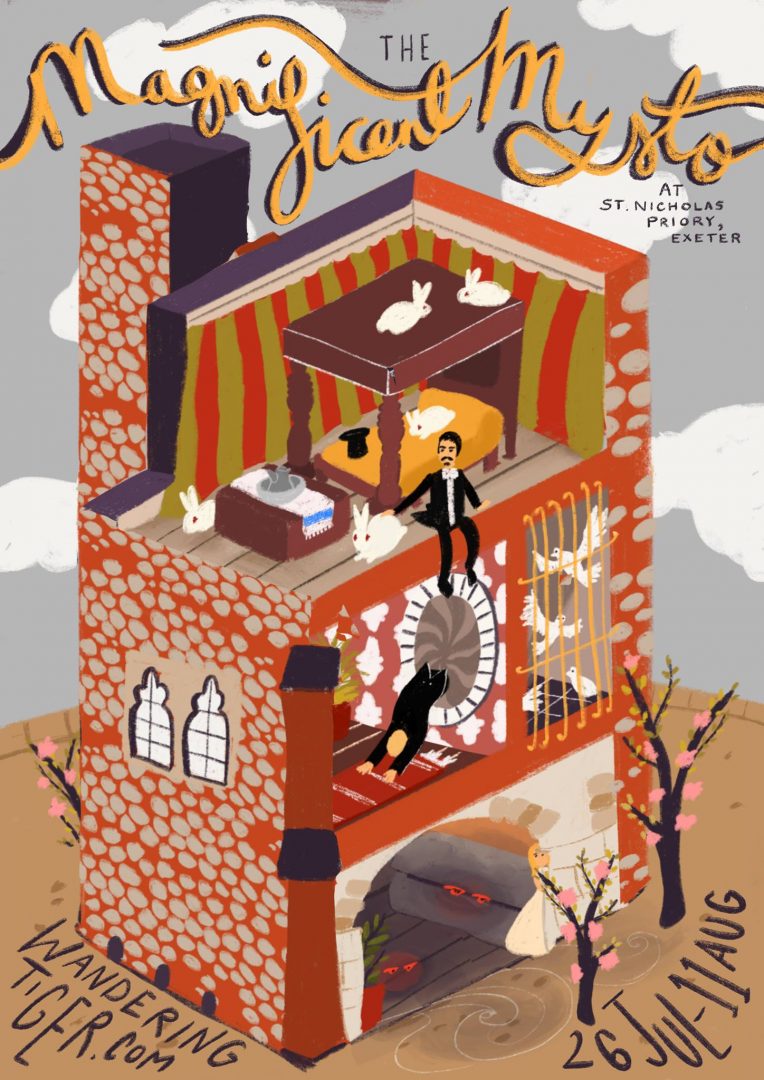 ---
"When you step into the world of The Magnificent Mysto at St Nicholas Priory in Exeter, not only are you surrounding yourself in the evocative history of the building itself, but you are entering a realm rippling with mystery, shimmering in theatrics and bursting with energy, excitement and fun." LEE MORGAN, PRSD
"Spellbinding."
"A show with a difference! How wonderful and exciting for all ages. Thoroughly enjoyed participating."
"Just wonderful. Never been part of an experience like this before – brilliant and exciting."
"Magical show. Thoroughly enjoyed the whole story and it brought a tear to my eye, very moving ending. Thank you."
"Absolutely loved this show. So fabulous to share the experience with a 'theatre skeptic' – (my 13 year old who reluctantly loved the show too)."
"Absolutely excellent theatre! Genuinely interactive without being scary or embarrassing. Very entertaining but with real heart."
"What a fabulous show! Funny, enchanting and poignant. Slickly produced; a magical experience in a magical space. Wonderful characters, beautifully performed. Great singing. A feast for the eyes and ears!"
---